Joined

Jun 6, 2017
Messages

5
Reaction score

6
Country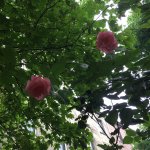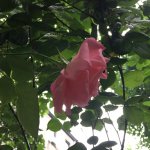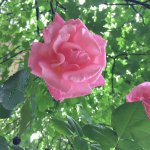 Hi everyone,
I'm relatively new to gardening and moved into a rental last year with a great surprise waiting for me in my back yard...a rose bush! I live in a tree covered historic brownstone neighborhood in Brooklyn, NY, which means two things:
1) I have MAJOR rose envy...all my neighbors' front yard roses look incredible.
2) There is little to nothing that can be done to give my lil adopted rose friend full sun. I have two giant old maple trees creating a canopy over 75% of the back.
It's only my second spring here so I have done very little pruning til I know what to do. The bush is about 10-12 feet tall, with just 2 blooms this year. I'm afraid to cut it shorter since the only flowers are at the very top... it looks like it's reaching for sun, and 12 feet up is the only way to get it.
Any ideas on how to best care for it? Can you tell me what kind of climber it is? I'm guessing hybrid tea, but I'm not sure. Should I prune off the hips that have been there since fall, or leave them? It's not against a wall or trellis, just growing straight up on its own.