Hello!
I recently took over care for a few indoor potted succulents, and am looking for some advice on how to best take care of my new friends. For some context, I have some experience caring for plants over the years - I know the staple basics, and have re-potted before, but don't have a true green thumb (yet)!
The plants in question were left by the window of a cabin with no A/C, and were regularly subjected to hot summer temps (the cabin gets really hot during the day in the sun). In addition, they weren't watered regularly (maybe once a month?). I also believe they have been in the same pots for nearly four years, and am relatively confident the soil has never been changed. My initial instinct is that they need a soil change, maybe supplemented with some additional nutrients, as well as upsized pots. There are a couple of additional things that I'm not quite sure what to do about, which I was hoping I might be able to get some help here!
From what I can tell, the plants are likely (1) a Lace Aloe, (2) an Echeveria or Graptoveria of some variety, (3) a "Bunny Ears" cactus, (4) I
think
a ball cactus, and (5) an unknown "green bean" finger-like plant. I've included photos below.
My main questions are:
I believe the lace aloe needs a bigger pot, but otherwise it looks healthy to me. It actually flowered last summer apparently quite tall, which I think is a good sign? It also has three babies sprouting out the side of the pot, which I'm not sure whether to try and separate or just let grow with the larger plant?
The echeveria or graptoveria plant has grown like I've never seen. It looks more like a palm tree now, which I don't understand how it got there! It was also leaning quite a bit, perhaps searching for something (it had plenty of light so I don't thiiink it was chasing the sun). It's not very stable in its soil, so I staked it in an effort to keep it vertical. Not sure how to get it to be "firmer" in the soil with a more solid grasp from its roots. I'm thinking new soil for sure, and possibly a bigger pot for this one?
The triple planting of the two cactii and the unknown bean plant I think looks nice, but not sure if it's ideal for the plants. Unfortunately I don't know how easy it would be at this stage to separate them. The bean plant and the larger cactus seems healthy, but the Bunny cactus I'm not 100% sure. It seems to have grown many tall and thin sections, which have not widened out like the flat bunny ears that are normal. I'm not sure what this is indicative of, if anything. There also appears to be some burning, which I think is due to either too much heat and/or not enough water, and perhaps a lack of nutrients in the soil.
Keen to get your thoughts on all this! Photos below for reference. Thanks very much in advance!
Lace Aloe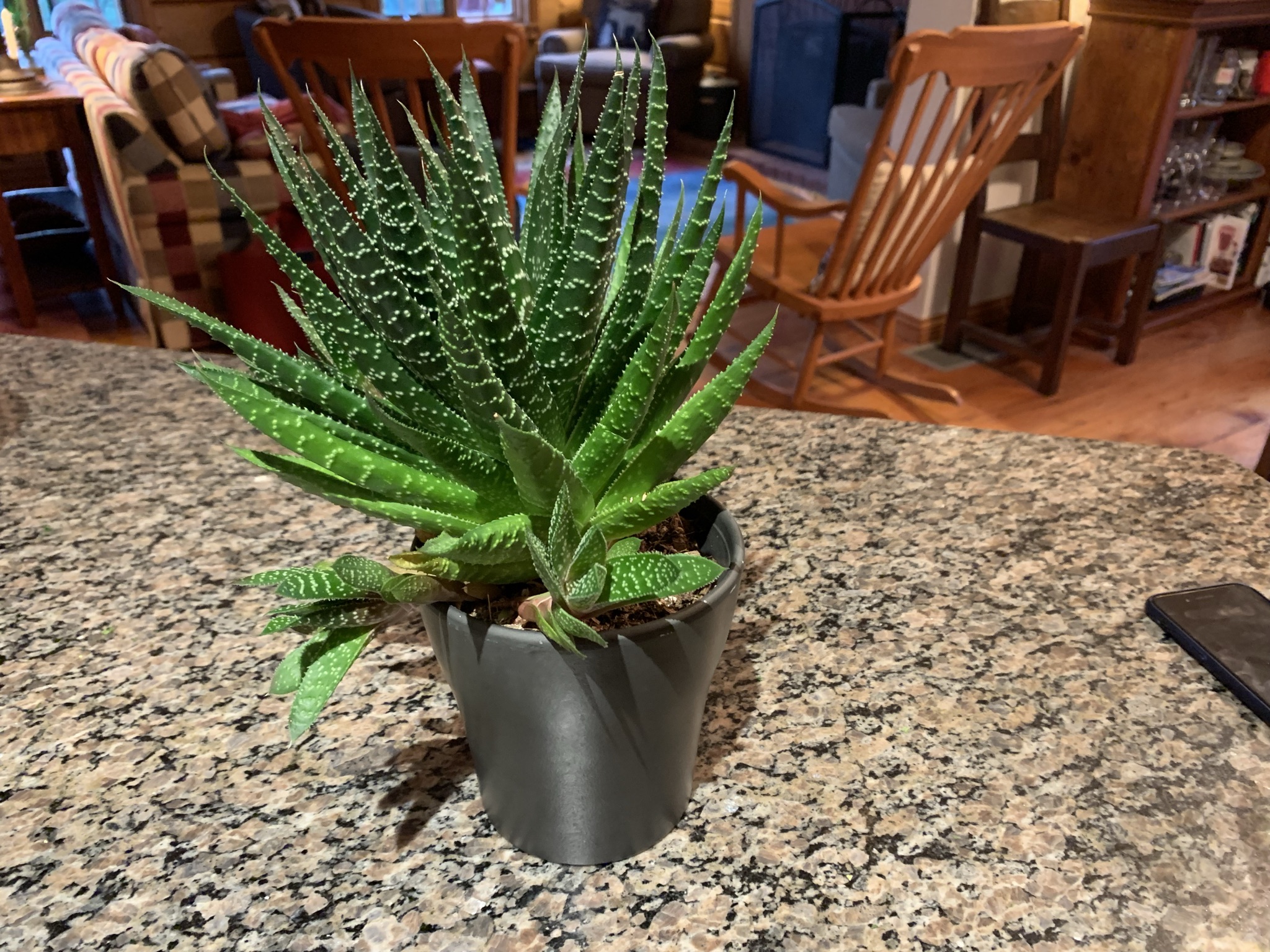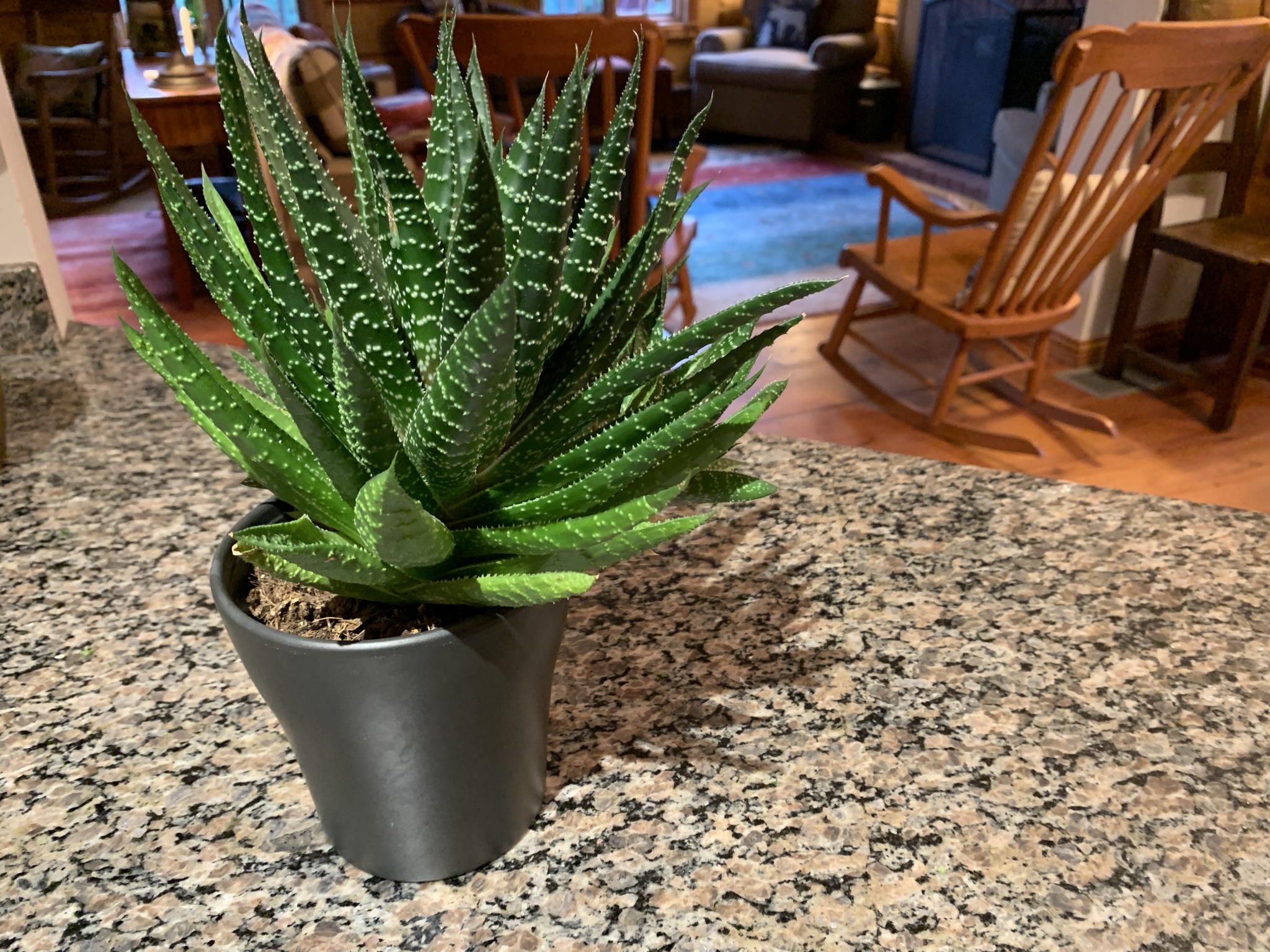 Echeveria / Graptoveria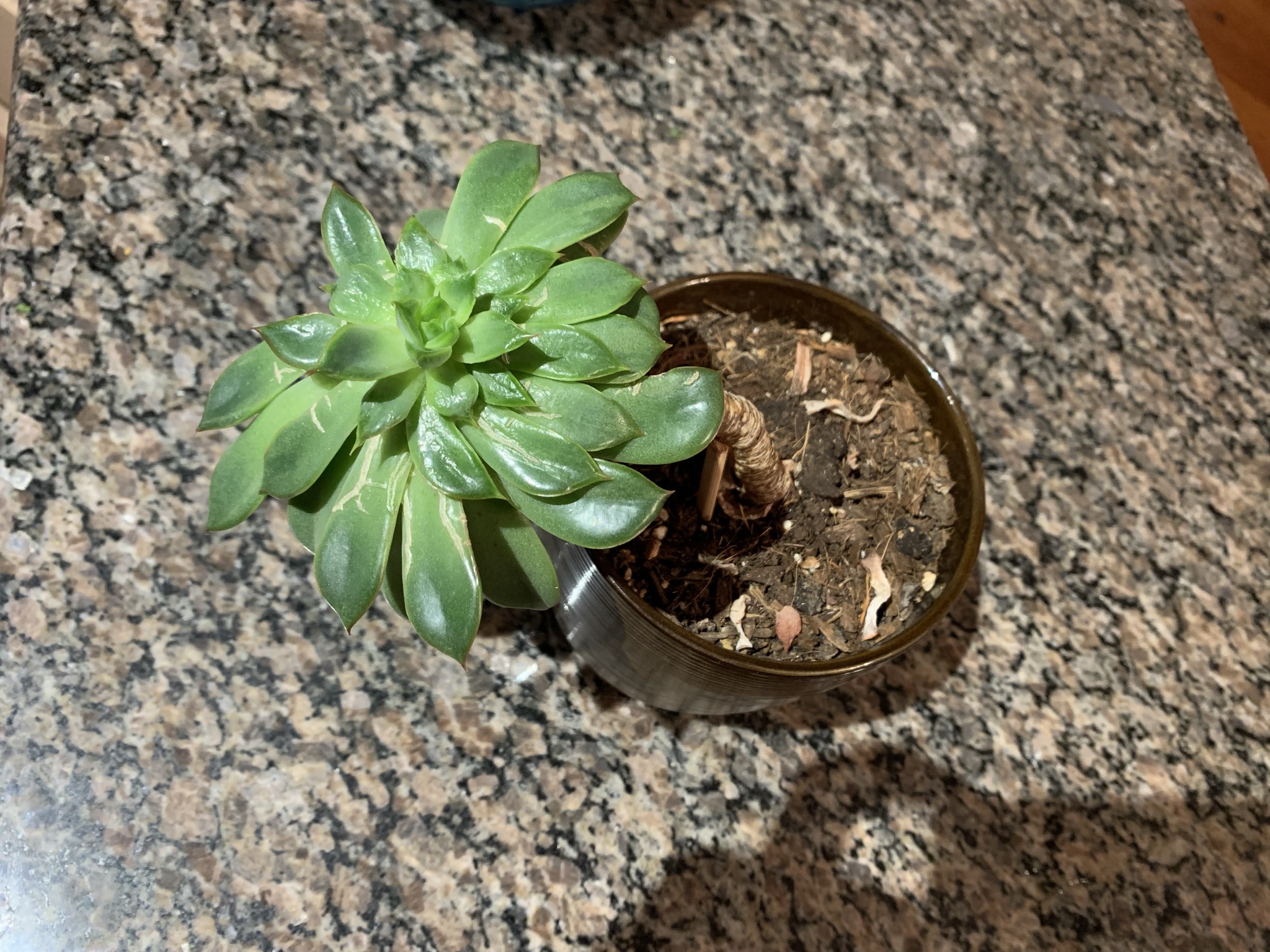 And with the stake brace:
Cactii
Happy planting!