Hi everybody!
This is my first post on the forums. I am a complete newbie to gardening, but I'm never the one to shy away from a bit of hard graft so try to give most things DIY a go where I can.
Up until about a month ago, my garden was not very well looked after. It was a completely overgrown mess. I cut everything back and binned the zig-zagging path down the middle. The path was made from old bricks and was, well, in a state. I dug it up and found the path bricks to be on a 6" thick bed of concrete! Built properly, back in the day
Took about 15 loads of a 120 litre builders wheelbarrow to cart it all away once broken up.
Anyway, here is how it looks now:
I was on my bike the other day and saw this front garden, I quite liked the little trees there, I think they are called
conifers
?
My idea at the moment is sketched out below. The red lines (ladder looking things) represent a granite path going around the edge of the garden, while green blobs represent little conifers I am thinking to plant, just like in the image above. The idea is that once they grow to about 6 - 8 ft, I will top them off to prevent them growing taller.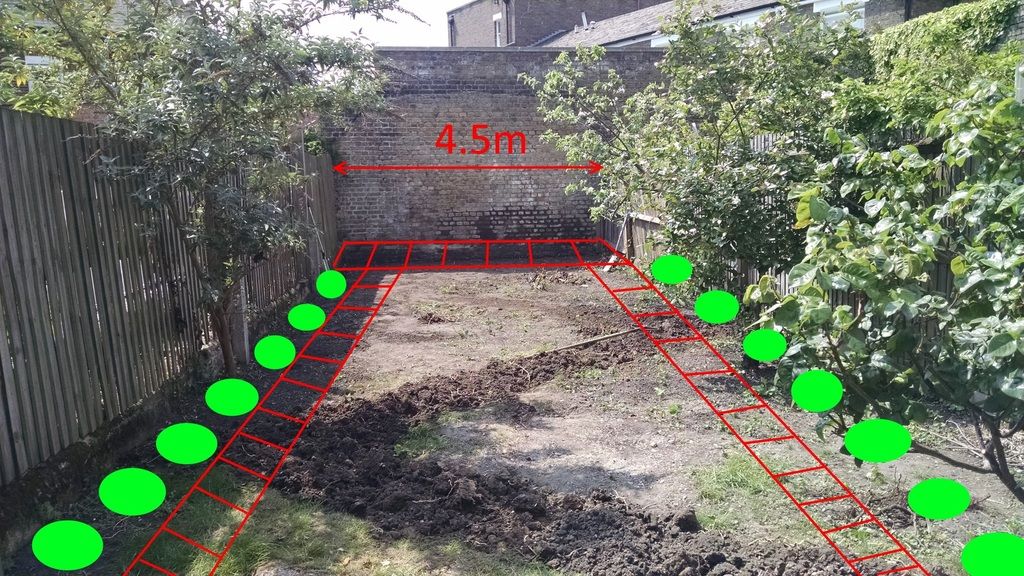 [/URL]
Views? Comments? Other ideas?

I am all ears