Joined

Sep 9, 2018
Messages

348
Reaction score

287
Location
Hardiness Zone

6A thru 5B
Self propelled Craftsman 6.5 HP mower setting out for th etrash people or people like me.
So wondered when I got it home if it would start as most are pitched beause they have crudded up carbs.
Primed it and 2 pulls it was running but making a GAWD AWFUL noise underneath.
Flip it over and this is what I find .
I went to the sears parts wearhouse in Flint to buy the part. Splirged and got a new blade and the bolt to hold the blade on the crank.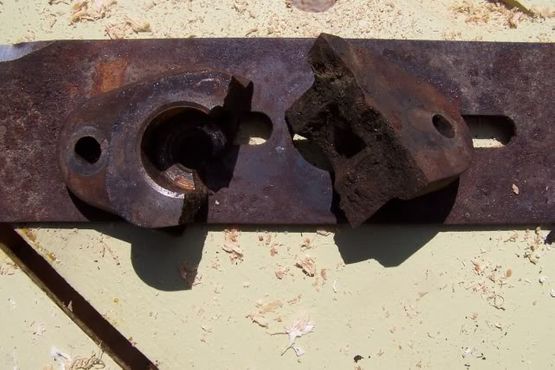 $36.00 in parts, could have been less if i had gotten a new blade and bolt at TSC.
Nice mower almost as nice as my AWD Husky is for mowing ditches.
Al
Last edited: