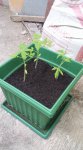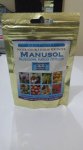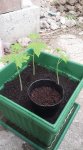 Hello, everyone.
I need help/advice regarding my tomato plant.
* It's been four weeks now since I planted my tomato seeds.
* I decided to spray some fertilizer on it.
* When I came back the following day to check on it, I found that the small leaves have withered. However, the larger ones were unaffected.
* I've attached an image of the fertilizer I used and my tomato plant
I'm just wondering if my tomato will be okay and should I continue using the fertilizer I bought. Thanks!