Hello,
four of my tomato plants growing indoors under a light have died off and I am confused about the symptoms. Any help with diagnosing the problem would be greatly appreciated.
At first I noticed some of the leaves drooping on one of the plants. I was also having a massive fungus gnat infestation, so I was certain they were the cause of the issue, inhibiting water uptake. But after reducing their numbers to a more manageable population the problems didn't go away.
Instead I noticed further signs, like leaves curling (upwards and downwards), so after some googling I thought it must be a viral issue. I should notice, that the growing space is quite small, with leaves touching each other. I also handled the plants with my bare hands from time to time. The soil used is from a commercial brand.
Lastly I also noticed some weird spotting on the stem, also making me consider a fungal or bacterial cause.
Here are some pictures: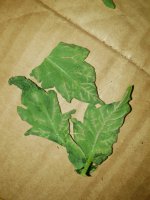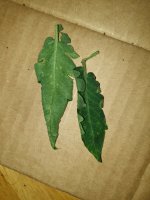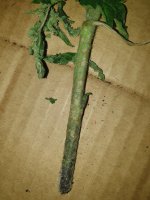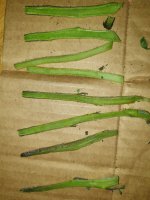 Leaf undersides Leaf tops Stem Stem Cross sections of stems
Really I would like to know, how to prevent this from happening again.
Can I grow again in the same space?
Can I reuse the containers if cleaned and disinfected with alcohol?
Can I use the same type of soil if heat treated? Or, if I use different soil, may the gnats function as a disease vector from the remaining containers in the growing space?
Thank you for reading!