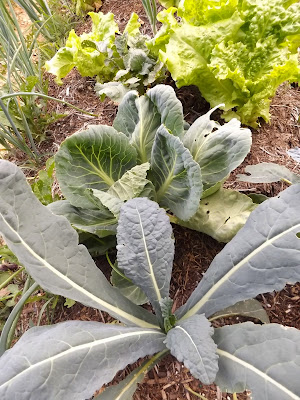 Dinosaur kale with cabbage, lettuce, onions, arugula
In yesterday's post "
Harvesting lettuce...& more from the Garden
", I showed you what I had been eating from the garden, and the varieties of greens we have been harvesting.
Now that I am harvesting from my Spring garden, eventually these foods will be growing out of season as we enter into the hot summer months. The Spinach, cabbage, radicchio, and radishes are already going to seed.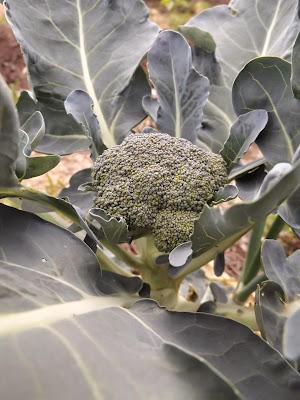 broccoli head
Towards late July and early August we will be replanting greens, broccoli, Brussels, cauliflower, and the many other cold tolerant vegetables.
The Broccoli are finally come to a head which you can see in the photo to the right.
The cauliflower are growing large which also should be coming to a head soon.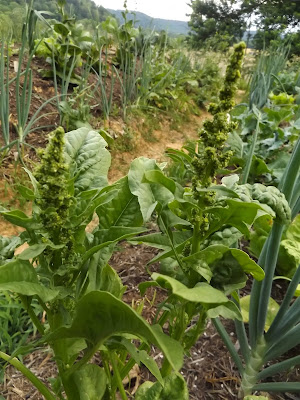 spinach going to seed
Much of what I have been transplanting and planting now are herbs, squashes, corn, beans, tomatoes, gourds, and peppers.
Several weeks ago I showed you the progress on the summer gardens at
Beans, corn, & squash Summer gardens 2 + 3 & what I'm harvesting from Spring garden
. I also showed you how I was growing birdhouse gourds and Luffas, but I wanted to give you a garden tour of the Luffas and Birdhouse gourds growing. In the video link provided below, you can see the many varieties of plants we're growing on the Summer Hugelkultur mounds and raised beds:
Original post @ Luffa & Birdhouse gourds growing on recycled trellis (video)


-Cassie Kinney