I thought I was not going to get any luffa fruits because they had a late start, and they began flowering so late in the summer. To my surprise, after a cold front and rainy day last week, I found several Luffa gourds dangling along the vines on the (rain barrel) trellis.

With these, I will dry the gourds to use as luffa scrubs and save the seeds for growing next year.

The Luffa gourds are an addition to my Fall/Halloween scene/setting with a homemade scarecrow that holds a sign saying "Happy Harvest" over an arrangement of Chrysanthemums and Aster flowers, pumpkins I grew, and some pumpkins I bought, and the cushaws that were donated to us.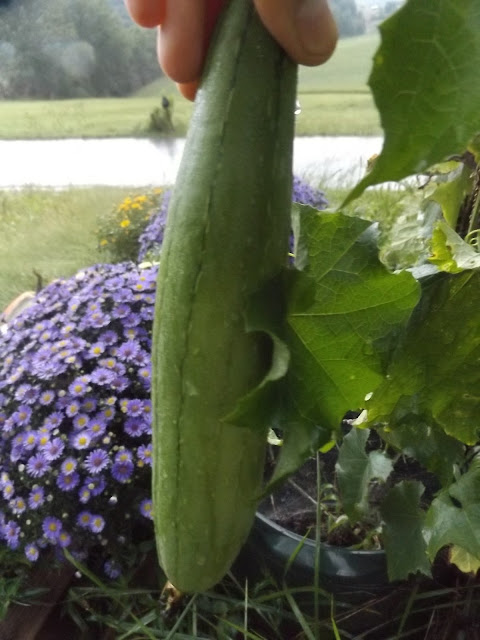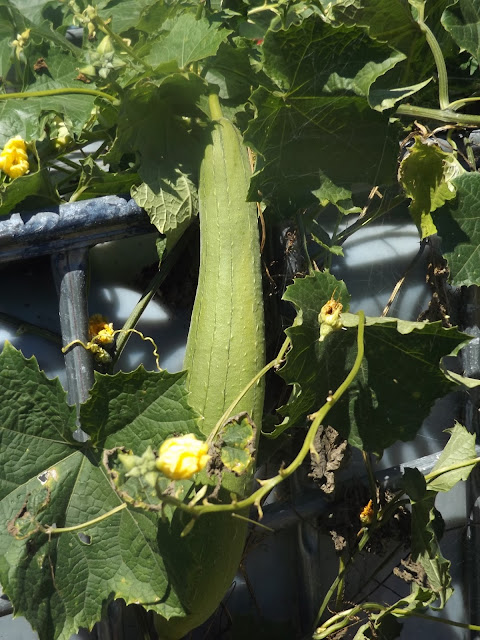 Original post @ Luffa (Loofah) Gourds ready to harvest (& Fall Halloween scene/setting)


-Cassie Kinney