I replaced the broccoli and cabbage that was eaten by rabbits with pepper transplants. The pepper plants are still small, but I figured they would thrive in the compost heap beside the potatoes. I started the peppers back in the middle of March (15th to be exact.) So once the peppers get settled into their new home, they will quickly grow in size and start flowering. The potatoes in the grow bags have started to flower. I believe they have been flowering for a week now. My grandma says after they are done flowering is when you harvest the potatoes.
So I will continue to update on the progress of the gardens. Below are pictures of one of my gardens with the peppers and potatoes, and the last picture is a harvest out of another garden that is growing a mix of greens.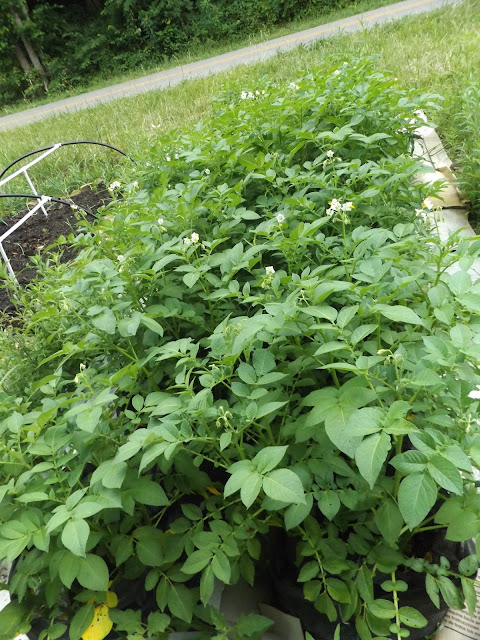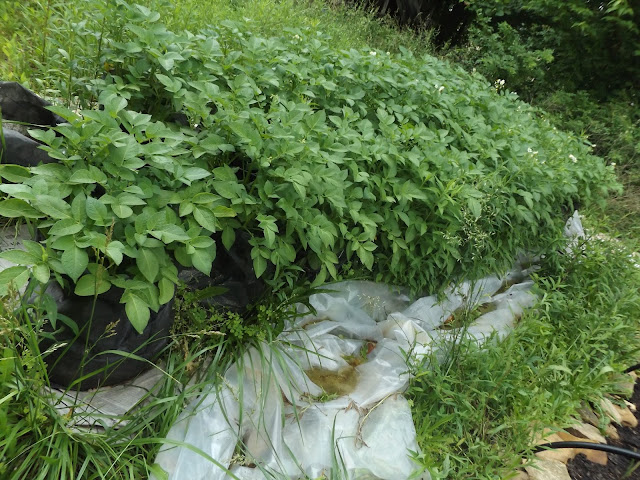 potatoes in handmade grow bags
peppers in polytunnel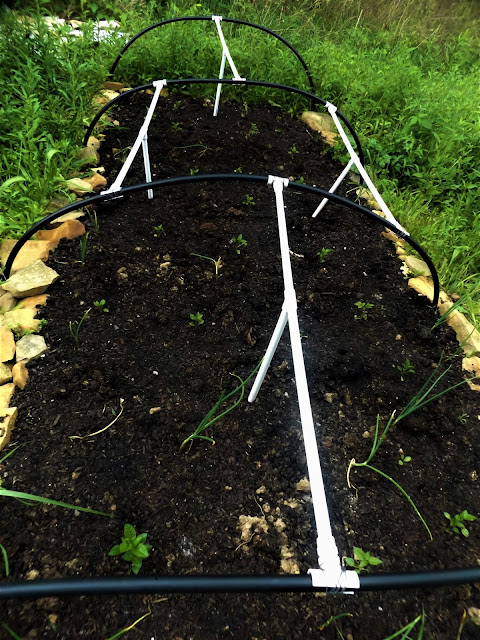 Here are some pictures of my other garden
Swiss chard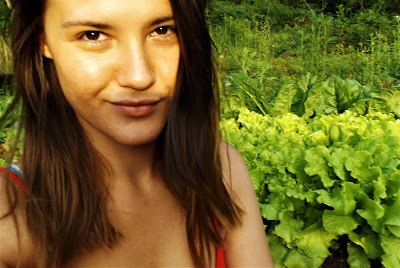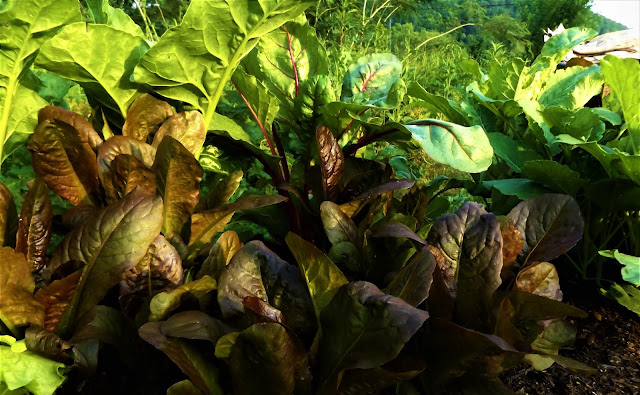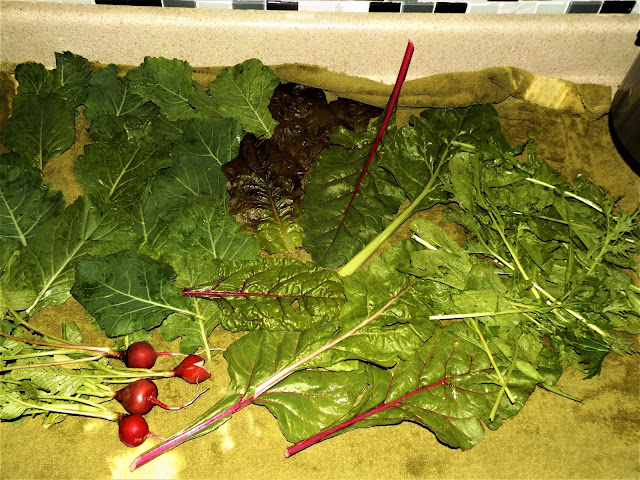 -Cassie K
To see more photos, you can go to the Original post @ Peppers in polytunnel, Potatoes flowering, & garden harvest of radish, swiss chard, collards or you can navigate through vegans living off the land for more photos of the gardens and see what else is growing on in the garden and other fun stuff like making honeysuckle jelly!