Last week was very cold and so I kept all the fruit trees covered--hoping that would protect the fruit tree blooms. It looks like the pear blooms and nectarine blooms survived but are wilted; while the other peach and plum trees waited till after the week of frost to bloom. There was lots of bees on those trees yesterday.
It's sad to say, but the 5 year old Peach tree I planted from Arborday.org died this year. I can at least say I got a fruit harvest off of it last summer, and they were delicious. I believe it was a fungus that is common in Peaches and nectarines where there is a wound around the base of the tree and gum begins to ooze out of the wound. It is recommended to use fungicide, but of course I researched when the peach died so there is no saving it now. I am going to replace it's space with mulberries that I have in pots.
Because it's warmer now, I am taking off the plastic and garden cloth, blankets and scarfs that I had the fruit trees wrapped in. Once it warmed up in the last couple of days, I have been distributing compost around some of the berry plants and on the hugelkultur mounds. I am acclimating and hardening off the goji berry plants and mulberries so I can transplant them outdoors.
Below are pictures of the fruit trees that are blooming right now as well as the tulips that are blooming in the garden.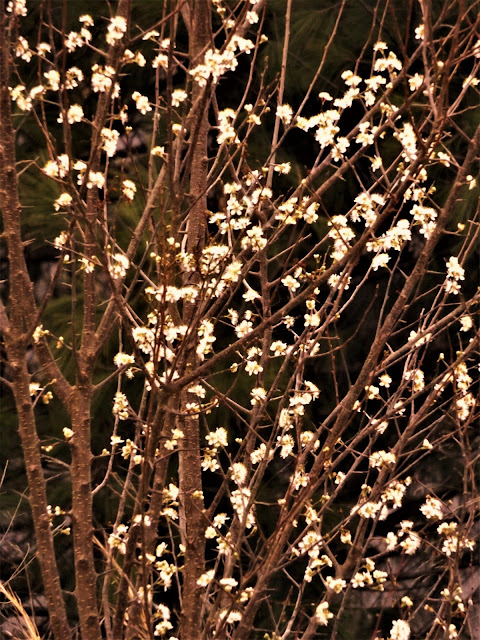 plum tree in bloom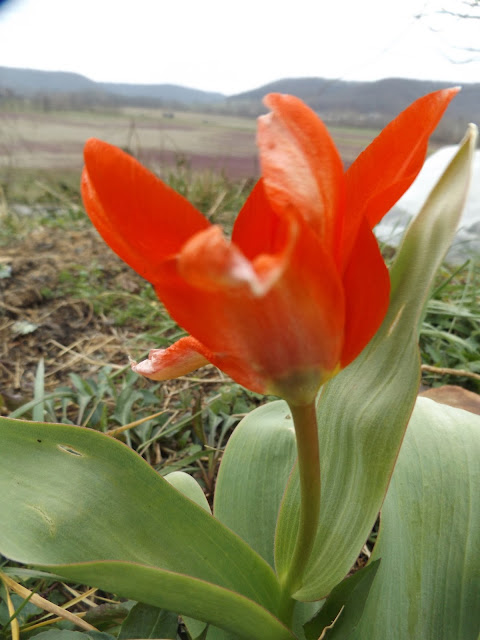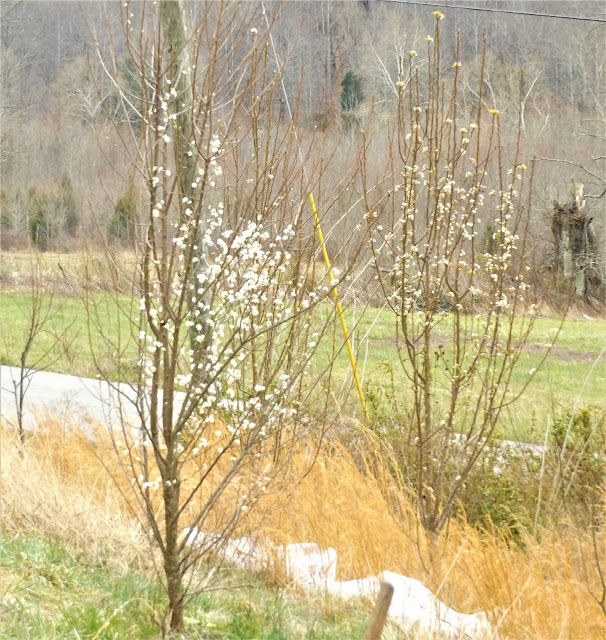 small Cherry tree (left), Plum & Pear trees blooming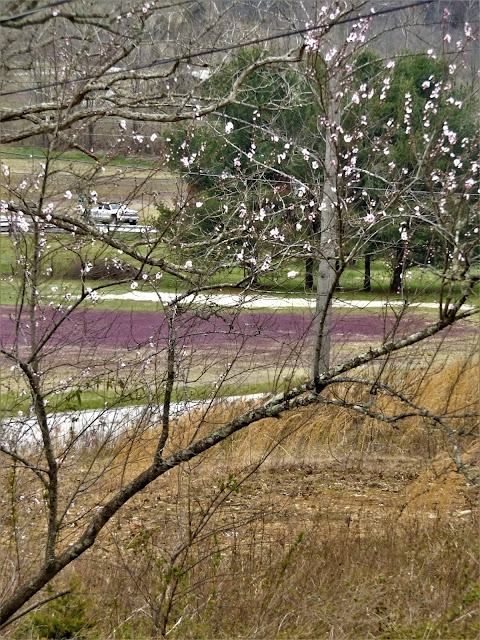 20+ year old Peach tree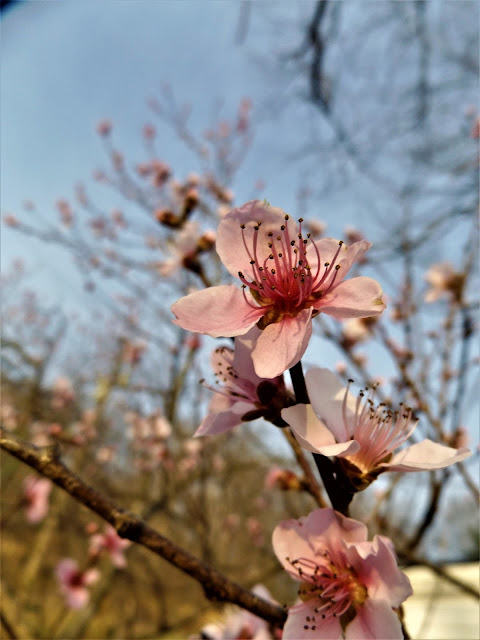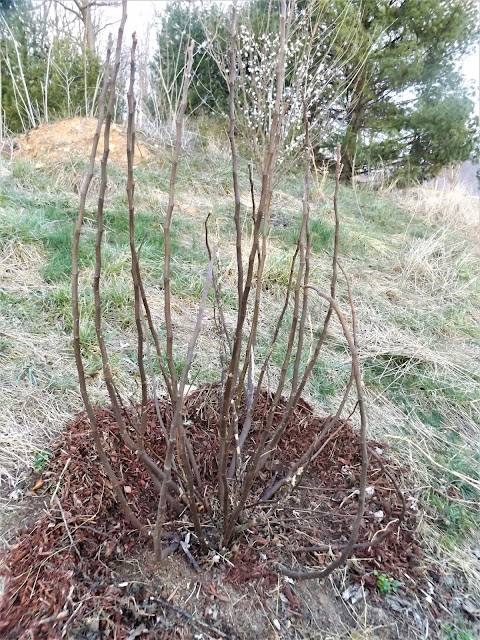 Chicago Hardy Fig tree
Fig
Brown Turkey Fig tree (front) & Cardboard mulching around blueberry patch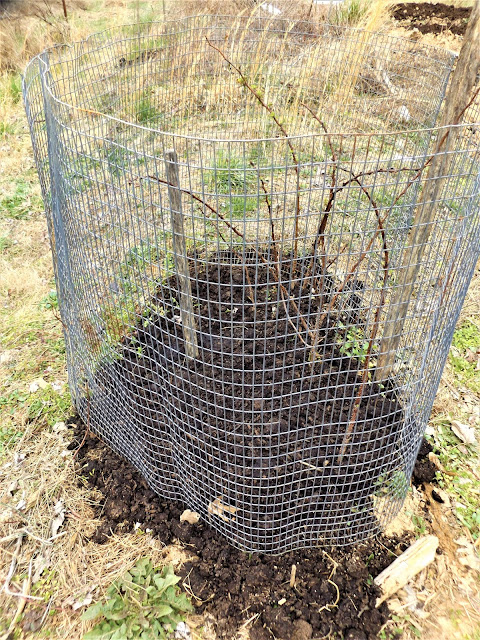 Compost mulching yellow raspberries & goji berry
And of course this dog is a big part of the garden process.
-Cassie K


Original post @ Peach, Plum, Pear fruit trees & Tulip spring flowers blooming