Joined

May 20, 2022
Messages

24
Reaction score

1
Location
Country
Starting in 2019, I noticed that tomato clusters on my indeterminate tomato plants were growing leaf stems at the ends of the clusters (not all, but many).
This was new to me in 2019 or at least I never noticed it before. This happened on a few varieties (German Johnson, Hungarian Heart, Amish Paste - all heirloom).
Now this year, I see the same happeneing on a new type of indeterminate I'm growing called San Marzano II. But not only do I have leaf stems growing at the ends of clusters, but also suckers.
Is this normal?
The leaf stems do not concern me but the sucks do. I'm going to be removing the suckers as I'm thinking they will require too many nutrients and the clusters they grow out of may not be able to grow/ripen the tomatoes very well. Besides I doubt I could get ripe tomatoes from them by the end of the season anyway
Here's one with just a leaf stem growing out of the cluster...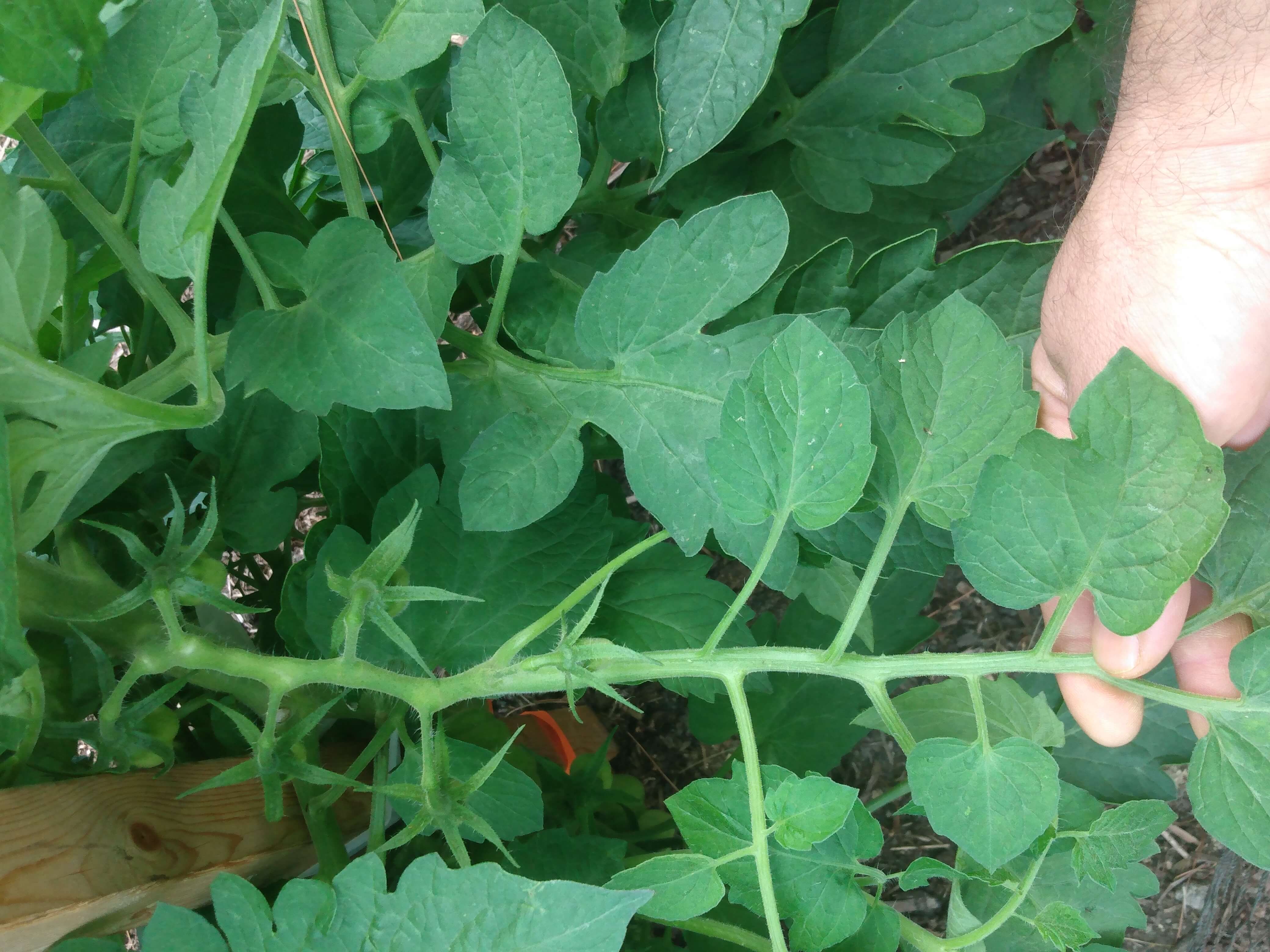 Here's another where you can see a new leaf stem growing and possibly also a sucker...
And here's another which has both a leaf stem and a sucker growing and the suck has already formed it's own cluster.
Here's a closeup of where the new growth branches off from the cluster (sorry, a bit blurry)...
And here's where you can see the end of the cluster growing a leaf stem (right) and the sucker growing it's own cluster (left)...
Last edited: