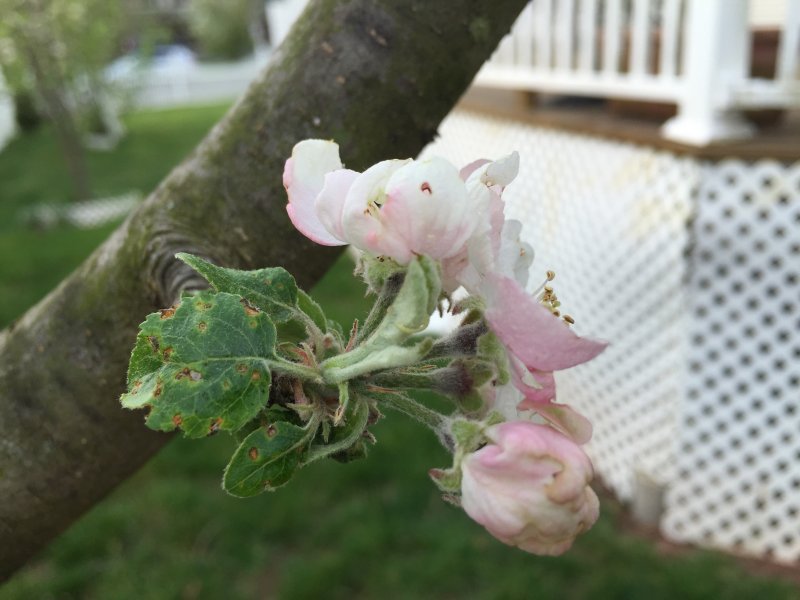 I am not sure what's wrong, I planted Apple tree about 6 years back, and never had a healthy fruit. I got the tree pruned this year hoping for better results, but I see black spots on wilted leaves. Looks like there are some insects, looks like small caterpillars, but might not be those.
need help, what can I do?
Last year fruit also had black spots, and distorted shape.