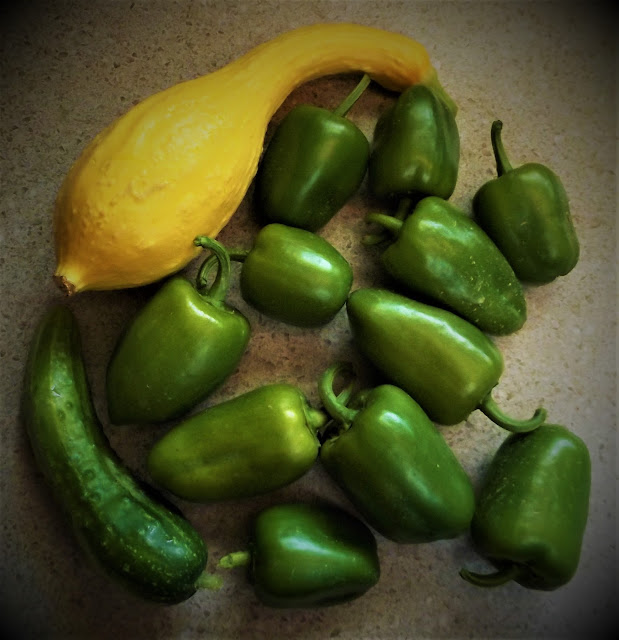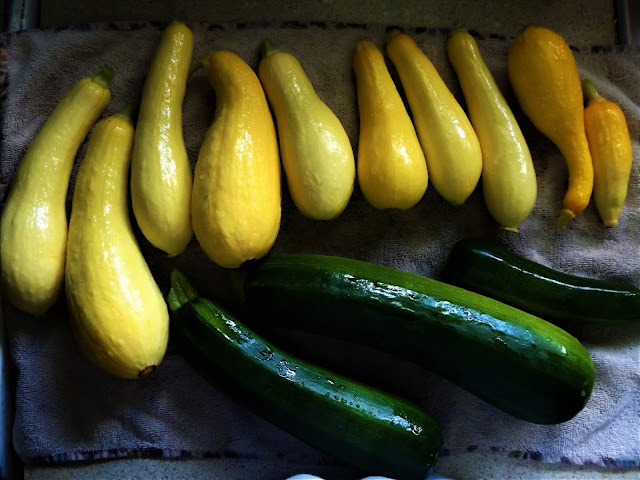 pic from
WAY more Zucchini & Crookneck squash garden harvest in Early July
I made pizza using the peppers, squash, onions, and chanterelle mushrooms from my garden as well.
And you can get the recipe here
Garden pizza recipe of zucchini, Crookneck squash, pepper harvest + foraged chanterelle mushrooms
I have been foraging quite a bit for Chanterelle mushrooms behind the garden (in the woods) as well. With the chanterelles, I have cooked them on pizza, with rice and noodles.
pic from
Cucumber harvest + Chanterelle mushroom forage & kajari melons getting bigger
see more garden pics here at
Pumpkins getting Huge + Sexy Melon/Vining trellis garden beauty & Chanterelle mushroom forage
In addition to foraging for mushrooms, I have foraged for berries in the woods. Some berries are growing around the yard and along the paths I take in the woods. With the berries, I tend to use them in smoothies, so I lay them on trays to freeze individually then pack them in freezer bags so they do not freeze in one clump.
Here I have harvested potatoes, squash, and cucumbers.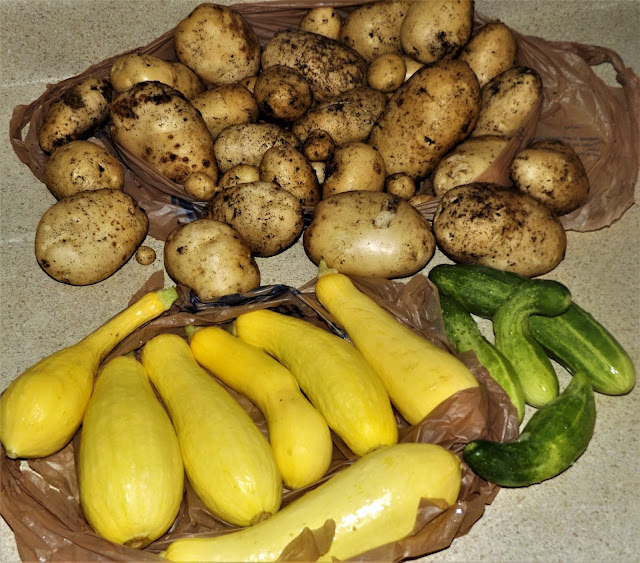 pics from
Cucumbers into pickles, Squash, & Potato Harvest in July
And with the cucumbers, I made more pickles...
Today I harvested more squash and cucumbers. I have been using the cucumbers in salads and on sandwiches, but I am mostly using the cucumbers to pickle because that's a quick method to preserving garden vegetables, and they're tasty. With the additional cucumbers I picked today, I intend to pickle them as well--I just need to buy more vinegar and mustard seed. My recipe has been to cook a brine of 2 cups water + 2 cups white distilled vinegar, bring to a boil with garlic powder, pickling salt, pinch of sugar and black pepper. Then pour brine in with the sliced cucumbers, and in individual jars, add the mustard seed and dill before processing in the canner for 10 minutes.
Here are some pumpkins and melons growing in the garden as well..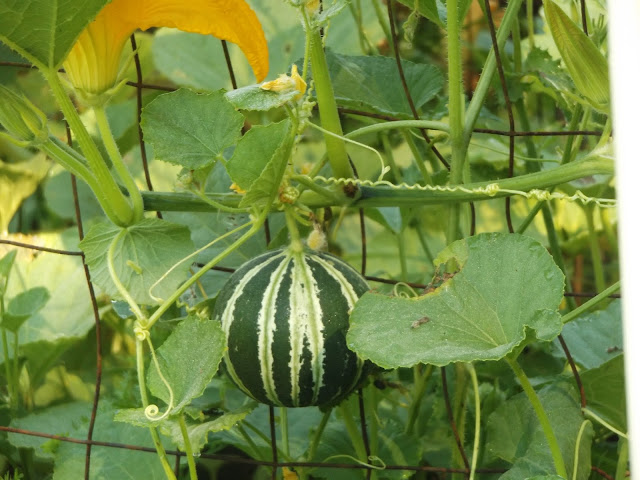 kajri melon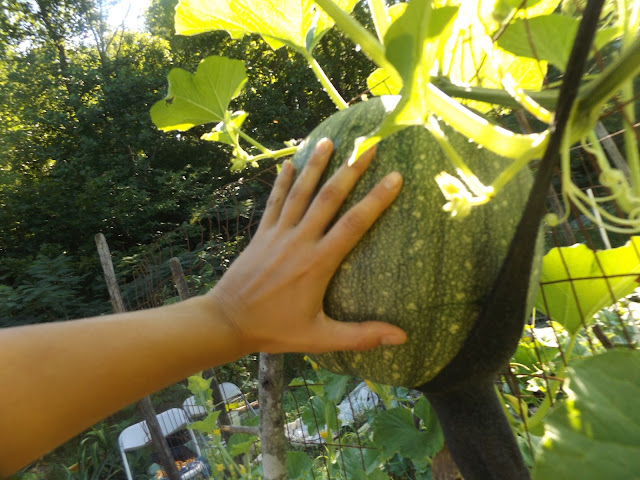 kajari melon
To look at more garden photography of flowers and see other pictures of what I'm growing, go to the link here: vegans living off the land.

-Cassie K