Joined

Sep 9, 2018
Messages

276
Reaction score

259
Location
Hardiness Zone

6A thru 5B
This show was to have been held in mid May but due to a hard rain storm it was cancled, to be held on their rain date June 2nd.
I had watch the early Sunday morning new and weather report for the day. On the news was a report this area of Michigan had not had three days in a row of no rain. Also they told rain totals for different area from Saturdays rain storms and Gratiot county where Ithaca is located they had gotten 4 inches of Rain.
It is a hour and forty minute across some prime farm land and very few places showed any signs of the fields haveing been worked. There were a very few fields that had been planted and looked as if they had not been flooded out Saturday.
I am always impressed by the fire hall in this small Michigan town. Established in 1873 has to be one of the premier fire halls of farm land Michigan.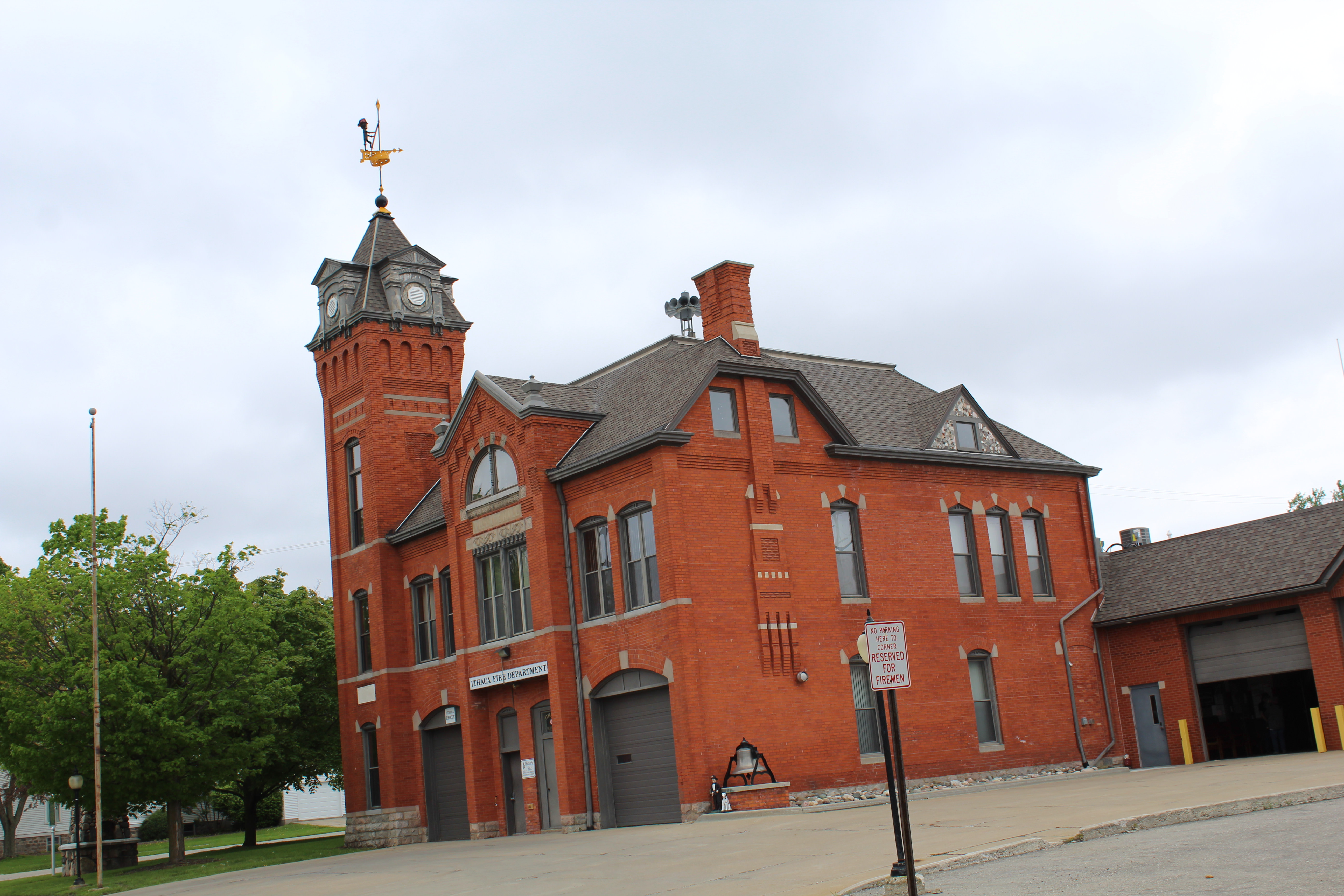 The weather vane is a fireman climbing a ladder to dowse a ember it seems also.
Kare told me to place the easel I set up to the east side of the car on the right, so for once I could get a picture of our Buicks left side at a show.
Our Neighbor to the east was a 53 Ford F100 pick up.
Our Neghbor to the west was a 1940 Chevy mild street rod. Fellow told us a intresting story about the 5 years it took to build it.
Said he saw in in a fence line 30 years ago and was able to buy it. Said the wife went with him and one of his brothers to
retrieve the car. She said why didn't you get them to pay you to haul that thing off. A tree grown up thru thre frame infront of the fire wall pushing one side of the hood up they had to chop out to get it on the trailer. he worked on the body while searching for a suitable frame. Gave up after 4 years and built one of his own useing the old frame as a pattern.
I spent a pleasant rain free day visiting with people i had met last year at one show or another.
One fellow was helping people out at the veterans registering table, who comfirmed the new report I had heard they got 4 inches of rain Saturday into the evening.
I also want to mention this is the only show that honors the vets. they draw 6 names from this year a jar. Those 6 vets recieve a cash award of $25.00, my name was the first drawn.
Al