Looks like we've got box blight in our back garden
The previous owner created very formal looking gardens at the front and the back of the house, which I really like the look of, but there is a lot of box hedge (buxus) and sadly it looks like we've got blight. Even worse, from everything I've read about it there is no cure and it can spread easily. There isn't even a resistant variety of buxus - looks like we're stuffed!
Here are some photos of the affected bits: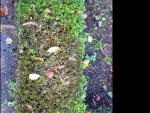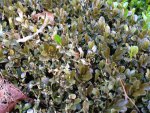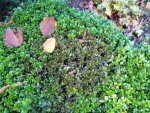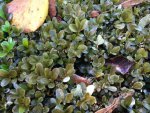 Here's a bit about box blight for anyone interested:
RHS Box Blight
In our back garden there are two separate areas of box hedge, and thankfully it's the smaller of the two areas that seems to be affected. We are thinking about taking out all of the box hedge in that area before it has a chance to spread to the larger area, but it would be nice to replace it with something similar that isn't affected by an incurable fungus.
If anyone has got any ideas about a suitable replacement I'd be very grateful! It needs to be something that we can keep trimmed to a small size (I guess about knee height) and evergreen. Other than that I'm not fussed about colour. So far I've found varieties of evergreen berberis (eg
this one
) which look quite nice, but I don't know whether they will hold a formal shape. Any help much appreciated!