Hi,
New to the forum. I recently bought two small trees down in Lima, Peru. The first seems like an actual tree, while the second i was told had been shaped into a tree-like shape. Heres the first one:
The color of the leaves seems similar to olive trees. They are greener inside, but have a sort of mossy layer over them which turns them towards that olive leaf color. Im including some close up picks of what seem to be flowers?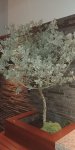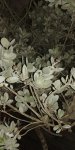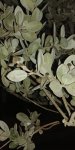 The second tree:
This tree seems like it was shaped a lot, the leaves are definitely greener, but towards a lighter pastel green. The color is quite unique, specially in the sunlight where the light really does make the leaves seem to show a variety of tints. The trunk seems a sort of plasticky brown, this tree seems heavily trimmed, i recently saw one in a house and it had a lot of foliage for its trunk size, the shoots seem to be very wild and eventually the just seem to hang down, leaf shape is a bit irregular.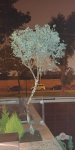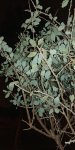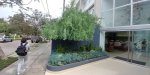 Thanks in advance for any help!