We transplanted Brussels, Broccoli, Cabbage, and Cauliflower back in mid-March, and I'm finally seeing some broccoli heads emerge. Because the flea beetles devoured much of these plants, we cut back a lot of the plants, it's not until months later that I'm seeing big progress. The Cauliflower is growing large, a couple of surviving Broccoli plants are forming heads. The Brussels were cut off at the top because that was the area of the plant the bugs were eating. Of course the Brussels may not produce but a couple of sprouts, but I'm letting them continue to grow. At this point, many of these cold weather vegetables are coming to seed because of the hot temperatures. The Radicchio, Radishes, Spinach, Nappa Cabbage, and onions are flowering to go to seed.
Of course I have been harvesting onions, radishes, and many greens for weeks, so I wanted to show you some pictures I have been taking. Also we have been harvesting a strawberry or two every day for the last week. We have had two big strawberries so far, and the rest have been quite small. The small strawberries are packed with an intense sweetness you can't get in the stores.
The blueberries are almost ready to pick. They are large, plump fruits but have not managed to get color to them. I think the dry weather has prevented the blueberries from making their color.
May 14 2015 icicle radish harvest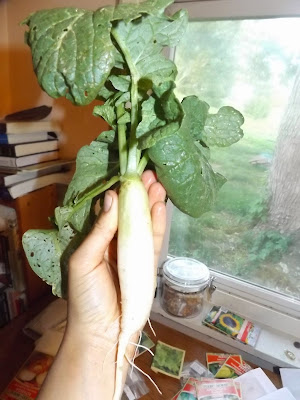 May 12 2015 icicle radish harvest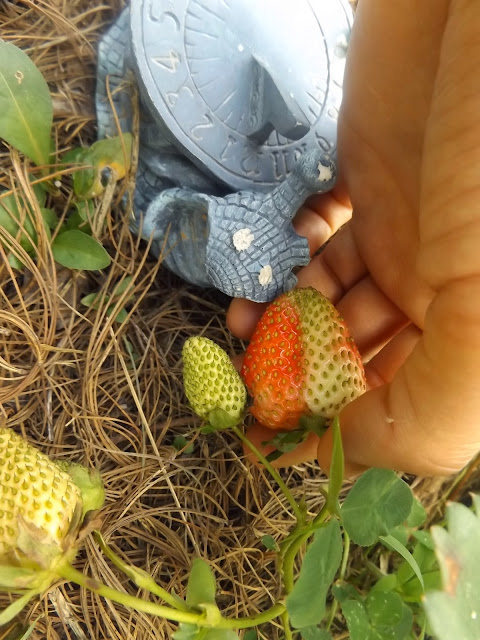 May 22 2015 harvest (strawberry eaten days later)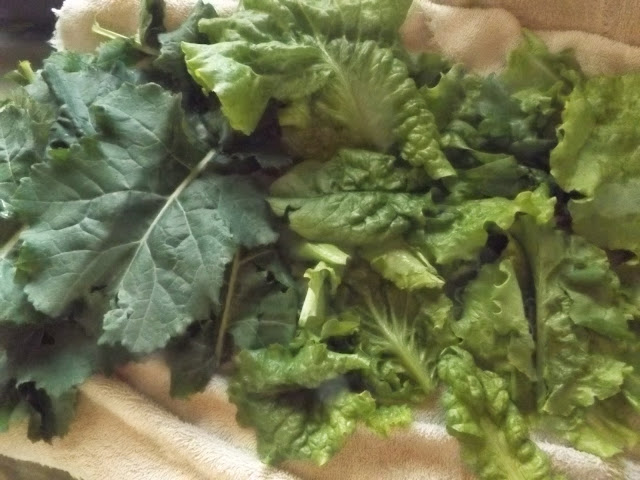 May 25 2015 lettuce & collard harvest
May 24 2015 lettuce harvest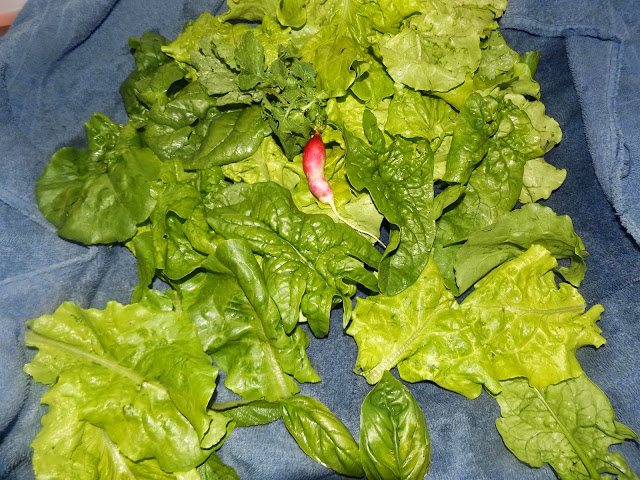 May 21 2015 greens, herbs & radish harvest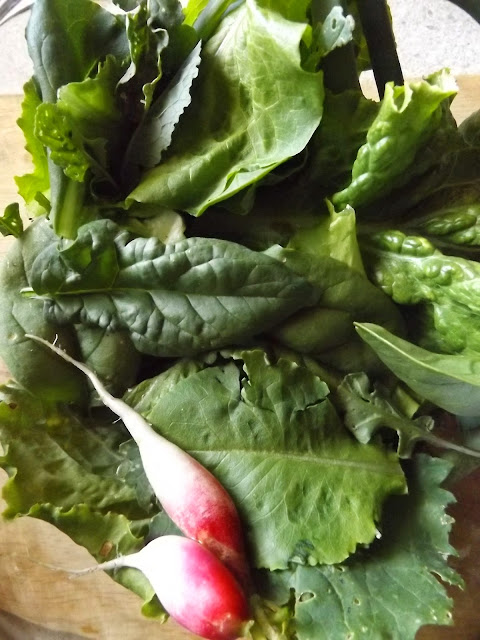 May 10 2015 radish & greens harvest
May 14 2015 lettuce & onion harvest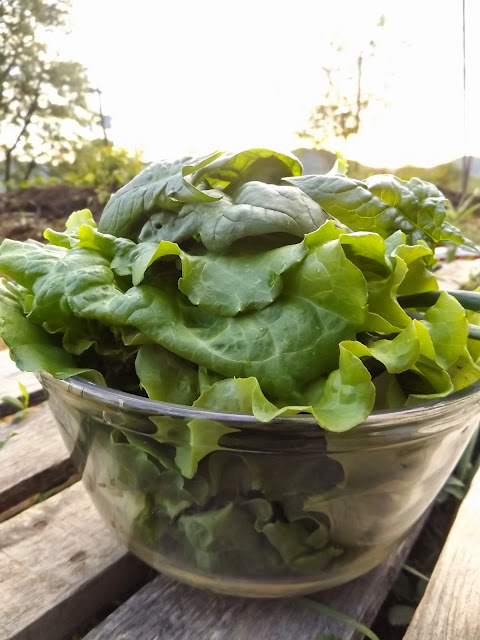 May 17 2015 Greens harvest
May 17 2015 harvest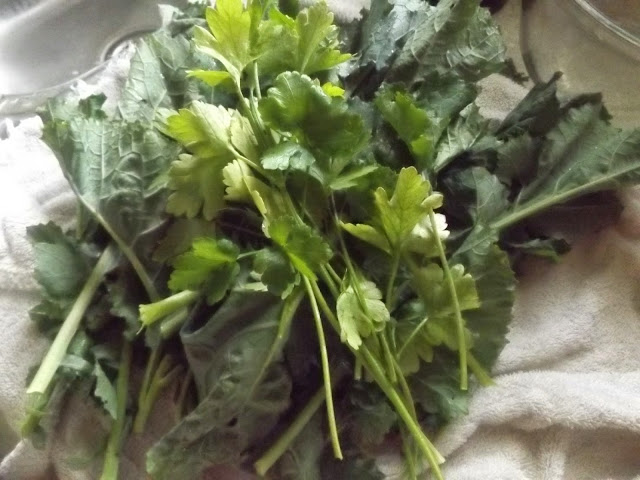 May 23 2015 greens & parsley harvest
Original post @
Harvesting lettuce, kale, collards, spinach & more from the Garden
-Cassie K