I use this technique to preserve the basil leaves I buy from the grocery store, because growing them from seed can be tricky. I usually cut off two or three smaller branches with only two letters on them and put them in water in a not to hot ad sunny place.
Fast forward a few weeks later my little basil plants grow small white roots (I changed the water every other day) and when the roots are a few inches long I can bury them in soil.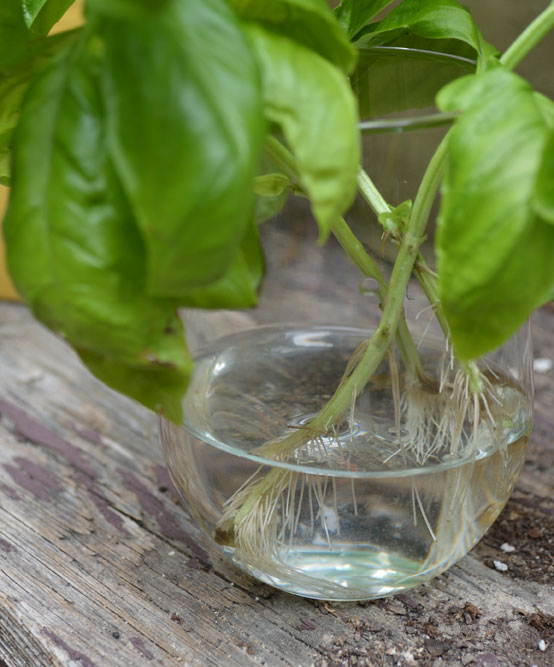 I had many plants growing and thriving this way.
What are your thoughts?