I have shoveled, tilled, hoed, and planted a spot next to the Tomato and pepper garden. It took a little over an hour to shovel this spot by myself, about 15'x20' of garden space.
See below.
garden expansion
This garden is dedicated to various greens and vegetables. Sowing lettuce, kale, spinach now will ensure a Fall harvest in September through October, before the first Frost. Here are the other seeds I bought...
five packets of "Bloomsdale" Spinach seed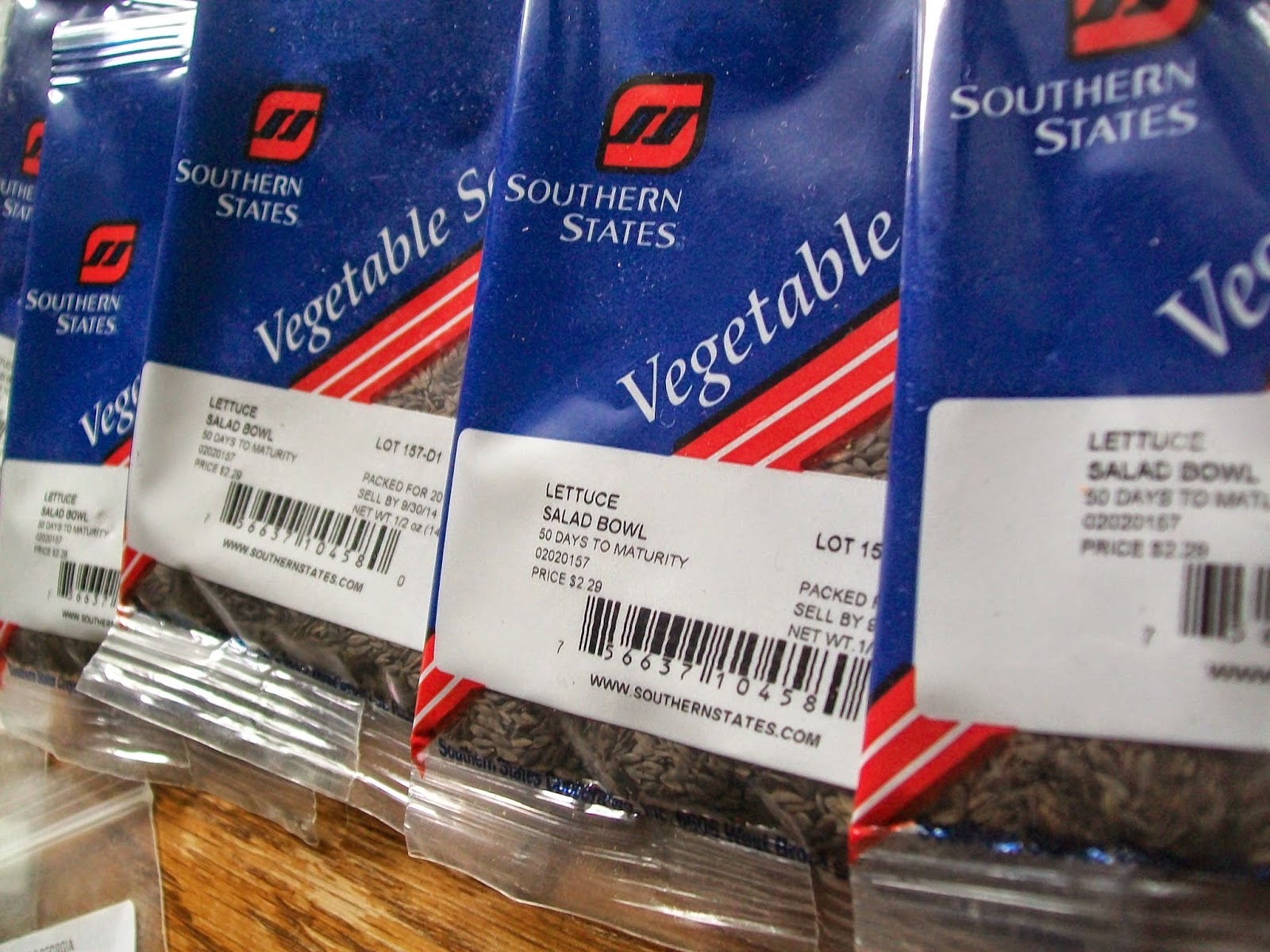 five packets of "Salad bowl" Lettuce
packets of turnip, brussels, cabbage, collards, carrots, broccoli
After shoveling the garden, then tilling the entire space for an hour, I hoed up four rows of dirt. I am glad I stopped at four rows because the five packets of Spinach seed took up 1/5 of the first row, then the five packets of Lettuce seed took up the rest of the row plus some of another row, then the large bag of Kale seed took up a the majority of the third row, then the remaining row went to Turnips, Brussels, Cabbage, Collards, and Carrot. Then I planted two bags of Dill in the fourth row. Obviously I didn't need to shovel nor till as much of the garden space as I did.
You may notice in the picture below, I have spread ash over top of the rows. The wood ash acts like a fertilize, so it jump starts the seeds once we have a rain to activate.
Row from left: spinach, Lettuce, Kale, Turnip, Brussels
Cabbage, Collards, and Carrot, Dill
I also planted Broccoli today, sowing 50 broccoli seeds per bucket of compost. See below.
sowing broccoli in six buckets of compost
Now it's a matter of watching my Fall crops progress, harvest more fruits from the gardens, and cut down my Spring gardens.
I can't believe it's already August, that means Fall, then Winter will soon be upon us. You know what that means-- I am leaving to the South for the Winter!
Original post @ Garden Expansion & Growing lettuce for fall harvest

-Cassie K, Vegans Living Off the Land