Have you ever tried making lollipops? I found a few recipes on how to make some flower candies...it looks so good! I would love to give it a try, but since I'm terrible at cooking, I prefer to ask you first, maybe you can give me some tips
Here is one of the recipes:
http://www.countrywomanmagazine.com/project/lollipops-make-candy-for-spring/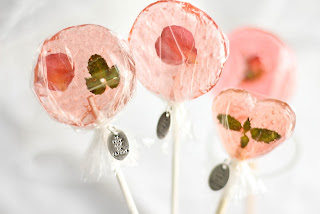 Aren't the flower lollipops the most adorable?