Cold frames function like a mini greenhouse because they are small enclosures, usually low to the ground, and protects plants from the cold. Cold frames have a transparent (plastic or glass) top, allowing sunlight to enter and trap inside. This prevents heat from escaping, which creates a micro-climate providing "several degrees of air and soil temperature insulation, and shelter from wind. In cold-winter regions, these characteristics allow plants to be started earlier in the spring, and to survive longer into the fall and winter. They are most often used for growing seedlings that are later transplanted into open ground, and can also be a permanent home to cold-hardy vegetables grown for autumn and winter harvest" ("cold frame", wikipedia).

The best cold frames I have seen were made out of recycled materials, found around the yard/house or in the woods. And usually when making cold frames out of recycled materials, this requires minimal materials, less work, and usually no power tools.
Most often I see the top of the cold frame made out of recycled windows or doors. Actually I use recycled glass shelves from an old refrigerator to protect the greens growing in buckets (here). The frame can be made out of recycled pallets/pre-cut wood, sticks/branches/logs, bricks, stones, cinder blocks, straw bale, and much more.
Here I show you the cold frame ideas made out of recycled materials, or minimal materials.
pinterest
pinterest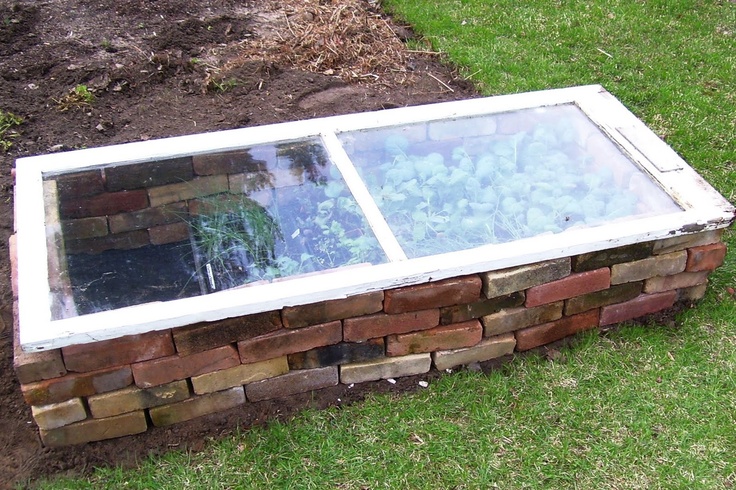 pinterest
Landshare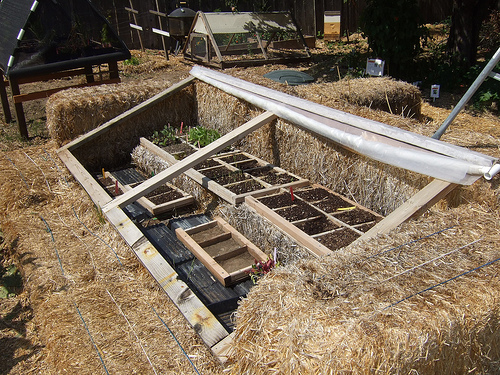 High mowing seeds
SHTF prepper
photo source

Bepa's garden
Cold frames can be as rustic or professional as you can manage. The mindset is to make it happen, rather than set yourself up for limitations.
Spotts Garden Service

When starting a fall or winter garden, do not think so large scale, because you may not be able to cover and protect all your plants. Usually I grow a small patch of greens throughout the fall and winter, and that is just enough to for a salad everyday. This year I wasn't as successful because of other challenges (squirrels and other animals digging up my seeds and eating the plants).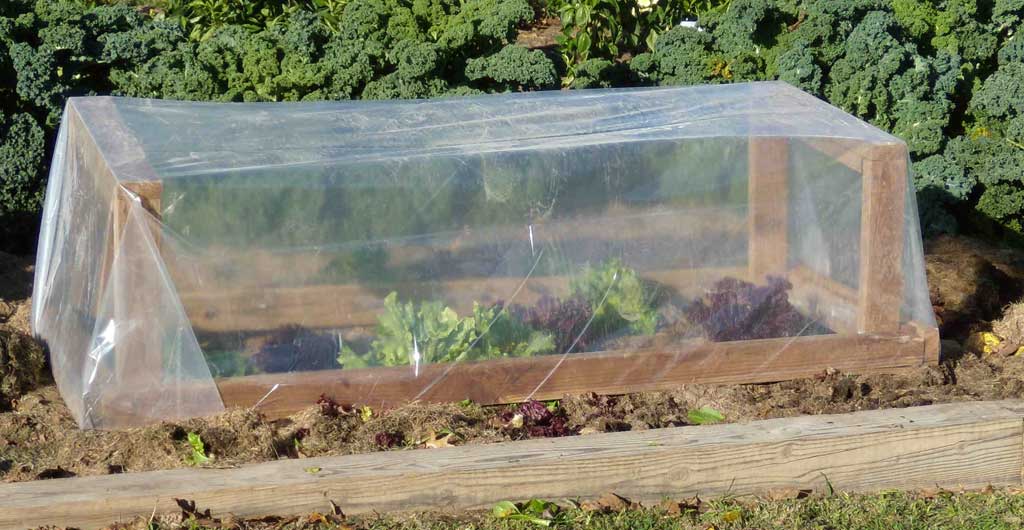 photo source
seasonal wisdom

photo source

Lastly, an important tip in making the cold frames: angle the cold frame so that it faces south, and the glass is 39 degrees from the back wall (which should be taller than than parallel wall.
Original post @ Cold frames made out of recycled materials

-Cassie K, veganslivingofftheland.blogspot.com