Joined

Sep 9, 2018
Messages

370
Reaction score

321
Location
Hardiness Zone

6A thru 5B
Surveyers were supposed to be here the week of Thanksgiving, but didn't show up. The week after Thanksgiving Kare called them, yes we will be there next week they told her. Next week came and they didn't show up, so I had made up my mind I was going to go walk in the office and talk to the owner about when they really thought they would show up.
We were told up front when we walked in the office they were 5 to 8 weeks behind. Wouldn't you know they finally show up just after Christmas and I was really sick so wasn't going out of the house. Kare came in that evening and told me they had staked the wrong property than requested. Next morning I call and was told the mistake would be fixed that day, I how ever was not going to be holding my breath.
That evening Kare came in and said all the stakes were gone from the wrong property, said she could see a couple stakes across the pond on the correct property.
By Monday I was feeling better so dresses for out side work collected all the tools I would need and made a 6 inch block. Went to the stakes laid down the blocks so the post I was about to drive were 6 inches inside the property line, Michigan suggest that spaceing as minium to avoid neighbour troubles.
By Tuesday Kare want to get started with driving the T post. We Grabbed our string to make the row straight, the post driver to pound th post in with, the tape measure to space th epost correctly and a level to make sure they are plumb straight.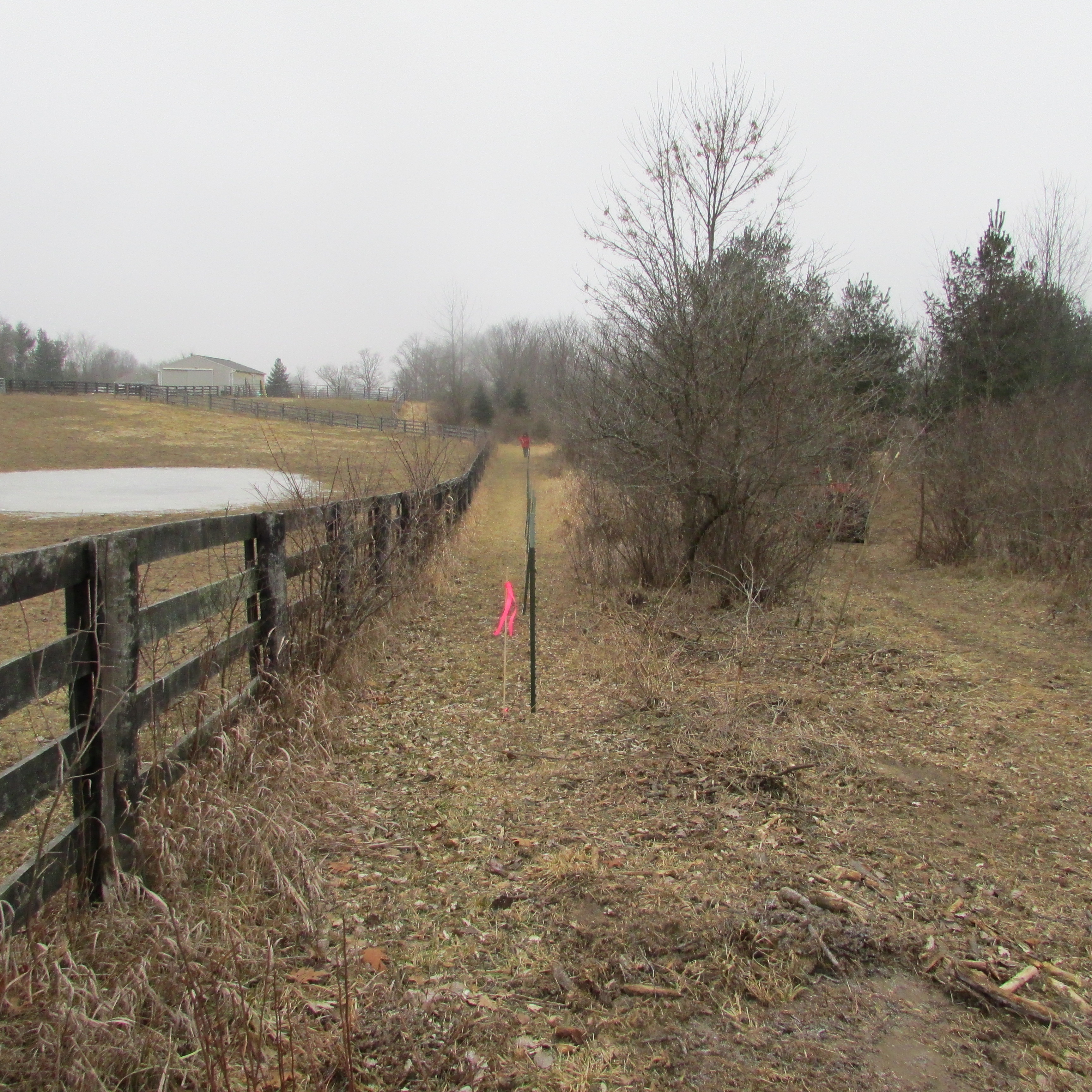 We had straw bosses from next door making sure we were doing it right.
We got this far Day before New Years Eve, I took sick again on New Years but didn't matter as the cold came and froze the ground. I also need to clear more brush from the line. Was sick this time for 3 weeks so wasn't able to clear the remaing brush till mid Febuary.
Soon we will start building the fence again. I got the brush cleared away but it is really muddy yet.
Al