Full disclosure, this is a copy & paste from the topic I just created at the Garden Pond Forums, but I wanted to share my new project with you all as well and didn't want to have to retype everything I just typed
:
A few weeks ago I posted about my
little project
. It was designed to make better use of available garden space around my pond. At the time, I was also contemplating a bigger project, and today I made the decision to do it.
Ever since I started using native plants, I've wanted to make a rain garden. In my yard, there are a couple of areas where it would make sense. The first is in my front yard, however, there's a tree in the way, so that's pretty much out of the question.
The second area is behind my garage, where two of the garage's three downspouts come out. Right now, they lead into the grass and don't serve any purpose. I've considered adding a rain barrel, but in reality, I don't use much water, so it wouldn't be much of a benefit to me. Instead, the downspouts can be redirected into a rain garden, where they'll water plants, and in turn, the plants will filter the water. Pollinator habitat, and cleaner water! Win-win!
The process may be a little slow, since this particular area has gravel that will have to be dug up and removed, which will definitely take some work. I also have some bricks and a dirt pile that I'll have to move out of the way, not to mention the grass that has to be removed. I think the time and effort will definitely be worth it in the end.
The rain garden project will actually be an addition to my pond area. It'll make my pond area about 65% larger and add a lot more space for plants. As you can see below, the green line separates my current pond area (right) and the future rain garden (left). The green line is currently a fence that will be moved 16 feet to the left.
The new addition will add a lot more room for plants. I'm not completely finished designing the new rain garden yet. The path in the blueprint may be moved or completely removed, the rain garden may change size or shape, but overall, I'm pretty happy with this current plan. As you can see, I may also add an area for chairs and a table, but that's yet to be decided.
There is one flaw with this plan. Moving my fence over 16 feet will actually remove quite a bit of privacy, which I'm not thrilled about. I could add a taller fence, but that's out of the budget for this project. I may do something about that in the future, but for now it's going to have to be a little more open than I'd like.
So, let's get to the most important part: The plants.
A couple years ago I bought Monarda didyma seeds. I assumed the were the wild red variety. They weren't. It was a variety of colors. I'll be removing them from my native garden, but this hot pink one stood out. I'm a little more open about what I plant in my pond area, so I think this would be acceptable to keep.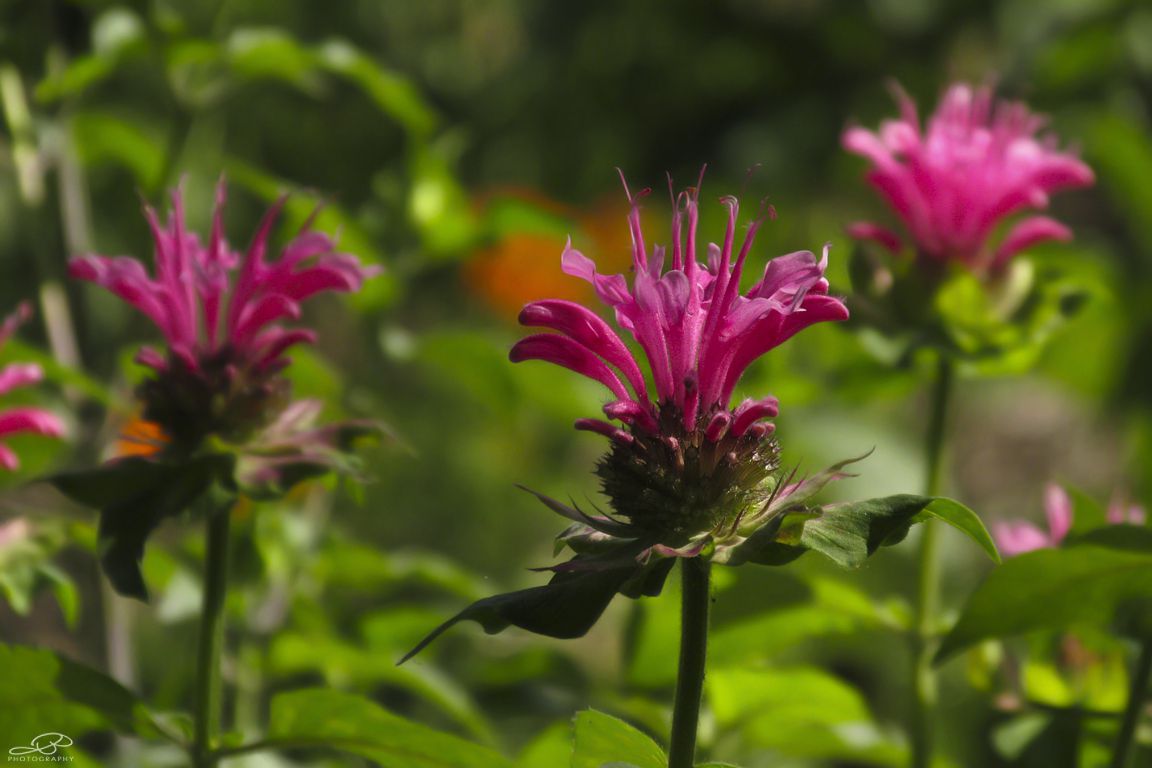 Similarly, I have Jacob Cline Bee Balm. I'm also thinking about moving this from the native garden to my rain garden. I'm not sure I'll add both red and pink, so I'll have to think that over.
Blue Flag Iris is an obvious choice. I have to remove some from the bog this year, so it'll be moved over to the rain garden.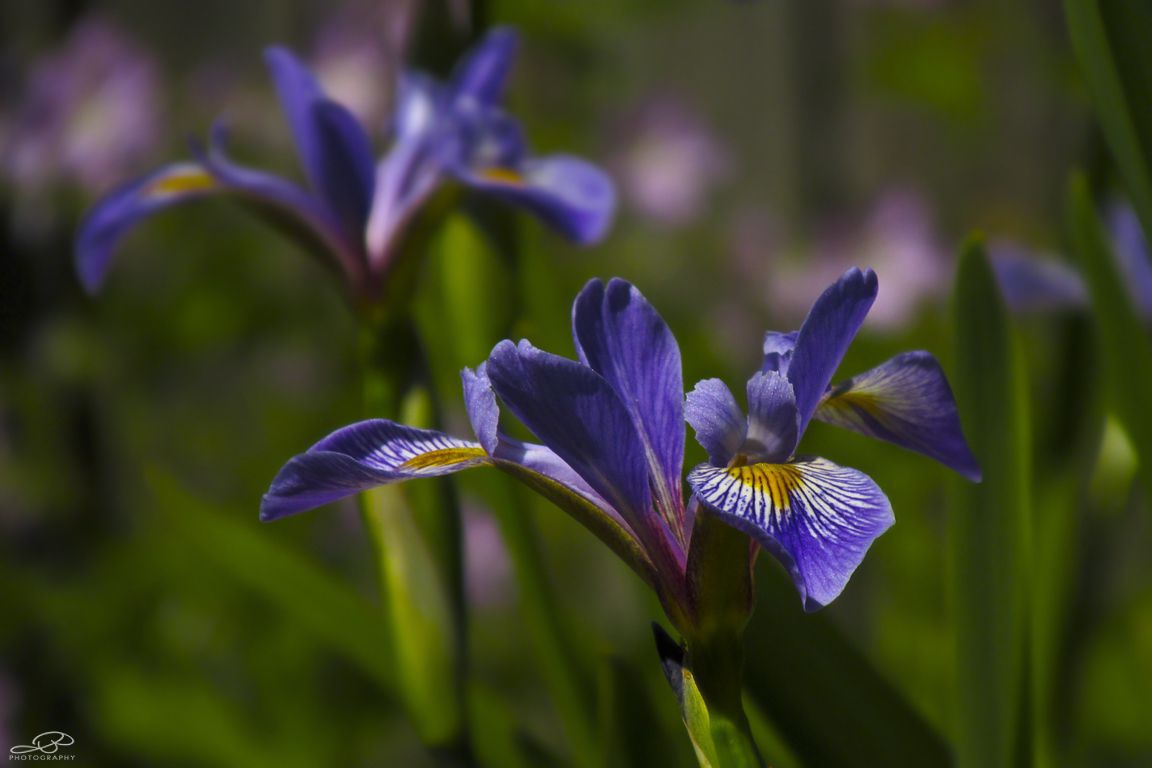 Spiderwort could be another option.
Swamp Milkweed is another obvious choice, and I know the Monarchs would appreciate it.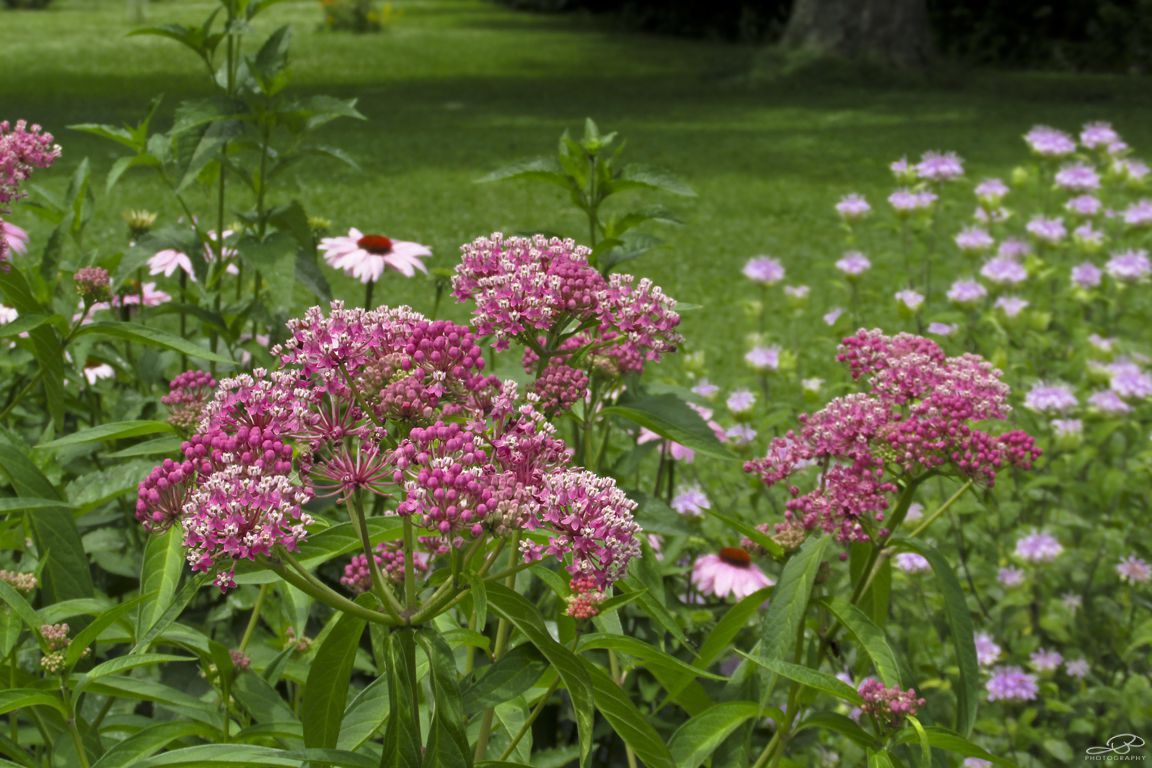 I also want to add a native sedge to the rain garden. I'm not sure what local garden centers sell as far as native sedges go, so that's something I'll have to look into.
I can't wait to get the project started, and
really
can't wait to finish it!